CSE Program Objectives
About Program
The Program Computer Science & Engineering (CSE) is designed to meet the growing need for skilled computer engineering graduates, both domestically and globally. It offers the students a comprehensive understanding of Computer Science and Computer Engineering, while also providing the flexibility to tailor the program to their specific interests and goals. So, join the Department of Computer Science and Engineering to embark on an exciting journey of learning and innovation.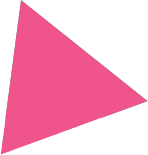 Program Duration and Credits
The total duration of the Program is 4 (four) years. This program is followed Semester system. There will be 2 (two) semesters in a year. Each semester will be of 6 (six) months in duration. Total 138 credits hours. 
Cost Structure for CSE
Admission (2022 – 2023)
| | | | | | | |
| --- | --- | --- | --- | --- | --- | --- |
| CGPA | Admission Fee  | Semester Fees | Monthly Tuition Fees | Lab Fees | Development Fees | Total Fees |
| 5.00 (SSC & HSC) | 15,000 | 5,000*8=40,000 | 1,750 *48=84,000 | 500*8 = 4,000 | 1,000*8 = 8,000 | 1,51,000 |
| 4.00 – 4.99 | 15,000 | 7,000*8=56,000 | 26,00 *48=1,24,800 | 500*8 = 4,000 | 1,000*8 = 8,000 | 2,07,800 |
| 3.00 – 3.99 | 15,000 | 8,000*8=64,000 | 2,650 *48=1,27,200 | 500*8 = 4,000 | 1,000*8 = 8,000 | 2,18,200 |
| Below 3.00 | 15,000 | 9,000*8=72,000 | 27,00 *48=1,29,600 | 500*8 = 4,000 | 1,000*8 = 8,000 | 2,28,600 |