Welcome to
AIBT
Our university also gives you an opportunity to benefit from spending your free time by playing & it's world best higher education
Advancing Knowledge
Transforming Lives
Your revolution
starts here.
One of the renowned organization Asian Institute of Business and Technology (AIBT) founded in 1999. From the inception, it has been ensuring quality education with congenial, political free environment. Asian Institute of Business and Technology (AIBT) has been serving very specialized BBA professional degree with the dignity of creating leaders of the society as well as of the country.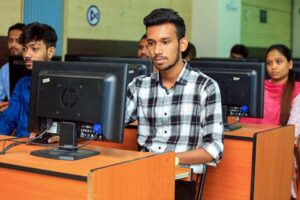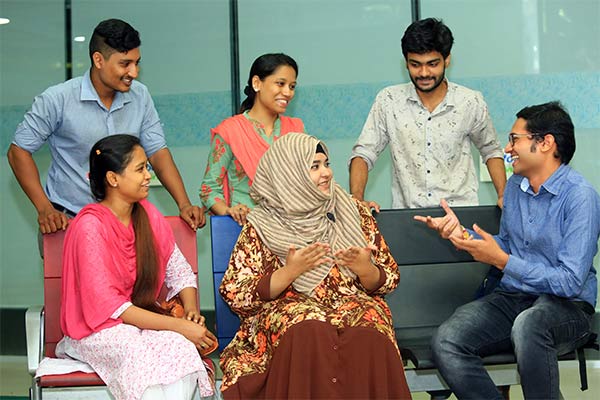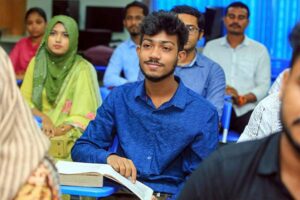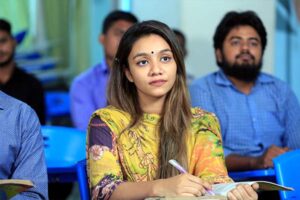 Scholarship Facilities
Asian Institute of Business and Technology (AIBT) offers financial waiver and scholarship in various categories on the basis of result and conditions.
BCS, Bank & MNCs Job Support
AIBT is concerned about the future of our beloved students, in this regard we design a special non-academic course (Chase Your Dream) for preparing our students BCS, Banks, MNCs and job market oriented.

Fully Digitalized Institute
AIBT is fully digitalized Institute.
"A Leader is one Who Knows the Way, Goes the Way, and Shows the Way." – John C. Maxwell
AIBT revive the Journey with Legendary and Diversified Leadership. Our leaders show the excellent way to elevate the life of young people and to enrich them to flourish their education, employment and the professions.

What Students Say
Feedback

I valued my education at the Asian Institute of Business & Technology (AIBT). First, I got to learn about many things I never knew about. Another reason is that the teachers cared about me and my education. At that time tutoring was available after school for those students who don't understand something. Lastly, this institution has a safe learning environment and I learn many things here. Now I'm working as a Senior Executive Officer & Manager, Branch Banking Trade in The City Bank Limited.
Kazi Asif Naeem Uddin | 1st Batch
Senior Executive Officer & Manager | Senior Executive Officer & Manager
It is my immense fortune to be a part of AIBT. Studying at AIBT is not just a course to obtain a BBA degree. It was a holistic experience! The 4 Years long journey with its rigorous classroom lectures, multiple projects, assignments, and continuous internal assessments truly churned out the talents and skills I possess today in my professional career. The entire faculty and department leave no stone unturned to shape one's future. huge respect, love, and devotion for entire faculty members and department. It's their efforts that make me count myself into a better profession.
Shahinur Begum Popy | 2nd Batch
Freelancer

"The contribution of AIBT to my position today is undeniable".
Asrafuzzaman Bhuiyan (Kanon) | 4th Batch
Import Manager, Supply Chain Dept. Coats Bangladesh Ltd.

Learning with AIBT was absolutely a pleasant experience accommodating the ongoing job priorities. Excellent teachers with interactive sessions made my graduation journey completely worthwhile. At AIBT bachelor of business administration infrastructure accompanied by intellectual, experienced & supportive faculties. Exposure to a host of international leanings, innovative competitions inspired us to expand our horizons of knowledge.
Md. Mizanur Rahman | 4th Batch
Head of Local office, Nitol Motors Ltd

The most beautiful, happy, and memorable period of human life is his student life. feeling nostalgia to express student life. Every level of our education system teaches us to be enlightened people. Especially university life, Ahh.. university life. Only a quality modern university can lay the foundation for a brighter future in our lives, as AIBT has been able to do.Yes, dear reader, AIBT that institution made the lives of many of us including myself smoother and brighter, taught us to protest against injustice and build something new. Today I am running on the path shown by my favorite AIBT to get continuous success. I am grateful to all the teachers and academic individuals of AIBT for their contribution to my life. I wish the prosperity of my loving AIBT, last but not the least, I just want to say "THANK YOU AIBT".
Ariful Islam Biddyut | 5th Batch
Assistant Manager, Nissan Bangladesh Limited
Latest News
From the News